Train for Missions by Doing Missions
Would you like to work with Buddhists, Hindus, and Muslims, who don't know Jesus?
Would you like to care for immigrants, refugees, and international students who are adjusting to life in America?
Come serve with us in the USA's most diverse metro area, Houston, Texas.
Get an overview of the program by watching:

WHAT DO WE DO IN THE CITY?
Make friends with refugees
Give health screening and lifestyle coaching
Study the scriptures with Muslims and Buddhists
Provide children's programs to touch entire families 
Learn some basic Chinese, Dari, Khmer, Laotian, Pashto, or Spanish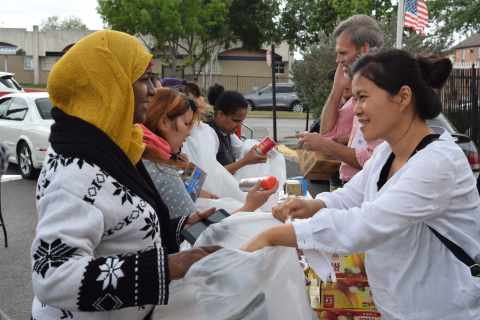 WHAT DO WE DO ON CAMPUS?
Study mission methods and apologetics
Deepen our walk with God through Bible study and retreats
Grow a garden while learning to empower the poor
Be mentored in order to multiply disciples cross-culturally
Prepare to be self-reliant as a missionary through vocational skills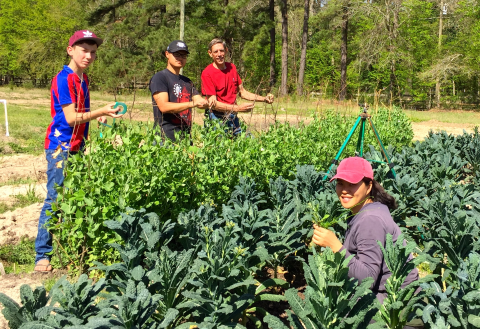 WHO IS TEACHING?
The staff are missionaries who have worked with Buddhists, Hindus, Muslims, Native Americans, and various cultures overseas and in America. They live, serve, work, and pray alongside the students.
WHO ARE WE LOOKING FOR?
We want highly committed individuals who love God with all their hearts and want to grow and work hard to share His love with people of other religions.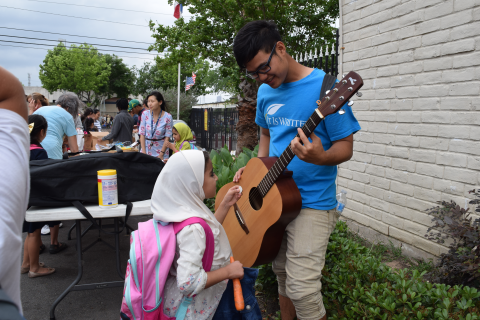 WHY HOUSTON, TEXAS?
Thousands of unreached from Thailand and Vietnam, Pakistan and India, Somalia and Afghanistan
Enormous numbers of international students
Almost 1 in 2 speaks another language besides English
If it were its own country it would be the fourth largest refugee resettlement nation in the world 
WHY IS THIS SO IMPORTANT?
"We should be able to see in the multiplying opportunities to reach many foreigners in America a divinely appointed means of rapidly extending the third angel's message into all the nations of earth. God in His providence has brought men to our very doors and thrust them, as it were, into our arms, that they might learn the truth, and be qualified to do a work we could not do in getting the light before men of other tongues" (Evangelism 570).
WHEN IS THE PROGRAM?
First Semester: August 21-December 16, 2019--Basic Cross-Cultural Missions Training Certificate
Second Semester: January 9-May 10, 2020--Advanced Cross-Cultural Missions Training Certificate
(Optional Southeast Asia mission trip available in second semester)
A further one-year internship can be applied for after completion
HOW MUCH DOES IT COST?
First semester tuition, room and board is $4,000.
Second semester tuition, room and board is $4,000. 
Full-year (1st and 2nd semesters) tuition, room and board discounted price: $7,000.
Students are encouraged to work as literature evangelists the summer before coming to raise their funds and gain an excellent experience in personal relationships and witnessing. Students may also raise monthly donations to cover this expense since it is really a mission they are accomplishing, not just their own training. 9 people contributing $100 a month each could quickly empower your mission!
Some scholarships may be available based on need and first-come, first-served basis.
Optional Southeast Asia mission trip is an additional cost during the second semester.
HOW DO I APPLY?

WHO CAN I CALL FOR MORE INFORMATION?
Call Pastor Scott Griswold at 707-380-9554
WHO IS BEHIND THIS PROGRAM?
Reach the World Next Door is operated by ASAP Ministries with support from individual donors, the General Conference, the North American Division, the Southwestern Union, and the Texas Conference of Seventh-day Adventists. It is an Urban Center of Influence. 
WHAT IF I WANT TO HELP FINANCIALLY?
To directly help the training and evangelism among refugees, immigrants, and international students:
Give through Texas Conference of Seventh-day Adventists 
HOW CAN I LEARN MORE?
Watch 3ABN's Urban Report about Reach the World Next Door
Enjoy reading some of the miracles behind the new property at Cedar Shade
Scott and Julie Griswold share God's Miracle Property
Watch the 2018 Promo Video
Watch the 2017 Promo Video