"The foreigner residing among you must be treated as your native-born. Love them as yourself, for you were foreigners in Egypt. I am the Lord your God" (Leviticus 19:34 NIV).
Jesus saw in advance that He would be a vulnerable refugee in Egypt. He chose this as part of His strategy to identify with us in all our hardships and invite us to in turn reach out to others on our dangerous journey as pilgrims through this world. Come join God in welcoming the stranger into our hearts and neighborhoods.
Come join us for a special weekend of training, October 6-8, 2023 at the Sacramento Central Seventh-day Adventist Church. 
Sacramento is one of the most diverse cities in America. More than 368,000 of the population were born outside the United States. Half of the foreign-born population is from Asian countries. Explore who has come to Sacramento and pray for them. Learn about the new wave of Afghan refugees coming to Sacramento.
You can help care for newly arriving refugees and be a true friend to them during this difficult time of transition and worry for their family members back in their country. Here are ways you can make a difference:
1) Contact your conference office. Find out what the Northern California Conference is doing and what various churches are doing to see how you can partner with them. Call 916.886.5600. Work with the Community Services.
2) Train with Reach the World Next Door. Learn how to be a true friend to a refugee, caring holistically. Discover how to share your faith in an appropriate way, giving them an opportunity to know God more deeply and personally. The training can be done individually online or in a small group. It will take you step-by-step into effective cross-cultural caring. Learn more and get started at reachtheworldnextdoor.com/training/online. Reach the World Next Door is part of ASAP Ministries located in Berrien Springs, Michigan. Register to gain full access to the training.
3) Contact Any of the 5 Resettlement Agencies in Sacramento that Receive Federal Funding. Look at the websites below to see what volunteer options they have. Many of the agencies provide training for volunteers. All agencies work with refugees regardless of their religious background. A listing of their website here does not mean that we endorse everything about their organization, so contact them and see which one best fits you. Through these organizations you will have opportunity to do many of the actions of service listed below:
International Rescue Committee
Lao Family Community Development
Sacramento Food Bank and Family Services
To help refugees you can also discover what other groups are doing:
Sacramento County Resources for Refugees
4) Help Set up Apartments; Receive Refugees from the Airport; Give Ongoing Support. You can prepare apartments for new arrivals and help them adjust and thrive in this new environment. Invite your family and church members to join you. Learn as a group and then serve as a group. Do an internet search for these options in your area.
5) Volunteer to Tutor ESL or U.S. Civics or Be a Pro Bono Attorney. You can do much of this by Zoom. Local refugee agencies will show you where you can do this.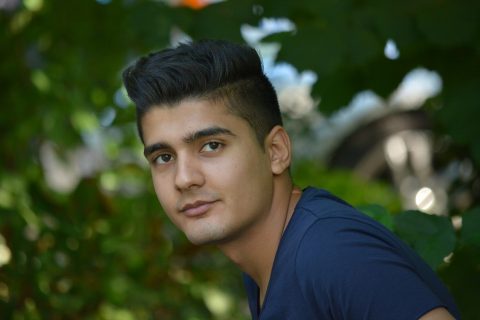 6) Refugee Youth Mentoring.  Be an ongoing support to a young person trying to navigate a new culture while staying true to their family's values. Do an internet search in your area with this specific phrase.
7) Children's Programs. Consider starting one of the Club Ministries at an apartment complex to help a whole group of young people. We have done this in Houston in a way that respects differences in beliefs between Seventh-day Adventists and Muslims, focusing publicly on what we hold in common and sharing differences privately and respectfully in homes at other times. See what happened in Kansas City when Anna reached out to Nepali refugee children.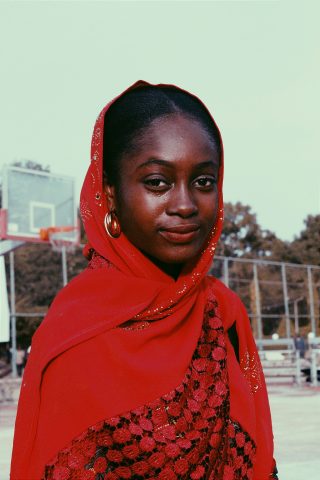 8) Help a Refugee Student Apply for Private Education. Consider what F.R.E.E. has done. Check out how the Iowa-Missouri Conference has assisted many.
9) Donate Items that refugees need. Look at the various refugee resettlement agencies to see what they need. Often they have their "wish lists" online so you can easily purchase items. As you make friends you will be able to connect them to what your local church can do through its community services department.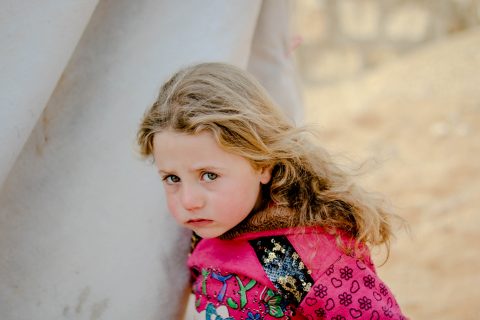 10) Promote these needs for others to know at Church or on Social Media. Share this page and about the things you find locally with your family, friends, and church members, inviting them to get involved. 
11) Give to help Refugees
Tangibly help by asking the Northern California Conference how funds can be used. Call 916.886.5600. For helping in other areas you can donate at asapministries.org/give. Under "Designation," select "Refugee and Immigrant Ministries" or "Reach the World Next Door." You can also call ASAP Ministries at 269.471.3026. 
Discover Many More Ideas on How to Tangibly Help Refugees
Explore Additional Possibilities with NAD's Adventist Refugee and Immigrant Ministries
12) Pray for Unreached People Groups, Immigrants, and Recent Refugees
Download and print these cards to keep them before you, your family, and your church so you can pray, learn about them, befriend them, and share God's amazing love with them.